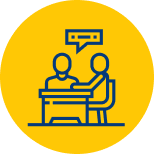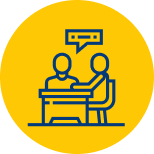 We offer business consulting services to resolve your business performance issues, in-depth analyses at all functional levels, and advice across regulatory initiatives to ensure compliance.
We work with you to improve your business performance – helping you achieve enterprise-wide transformation or make key functional changes. Our approach is sustainable, consistent and employs a broad range of disciplines, including:
Performance Management
Performance Reporting
Process Transparency
Promotion of Key Value Drivers
We can do in-depth performance analysis to give you an unbiased view that will help you make informed decisions by:
Assessing Competition
Reviewing Market Trends
Identifying Process Gaps
Financial Services firms face a complex business environment, brought on by constantly changing global regulations and compliance requirements. We can help you stay ahead by drawing on our experience in:
Implementing Regulatory Transformation
Ensuring Compliance
Firm-Wide Remediation
Effective Risk Management
Our experts will help you overcome business challenges. We improve business performance and processes with our effective and impactful initiatives.
As a highly focused firm, we use a targeted approach to ensure an efficient outcome. Our experts use a tailored business strategy based on your needs and challenges to simplify work processes and boost productivity.
Reach your optimal performance and clear all regulatory hurdles.
Find out how we can best meet your needs