EZDynamic is a boutique management consulting firm with an entrepreneurial spirit, driven by results.
We provide client-centric solutions for Financial Services firms, helping them achieve their business, strategic, and technology goals.
Boost your business performance. Our team of experts can help you devise effective and efficient business strategies, improve performance, provide in-depth market analysis and help with large scale regulatory and technology transformation. As one of the leading management consulting firms in New York, we are committed to providing result-based services that meet your needs.
Achieve your business goals. Let us help you choose the right strategy to streamline your business operations. Or select the best skilled staff for your organization. We are here to empower and partner with you to succeed. 
We provide expert advice to organizations on their toughest issues and challenges.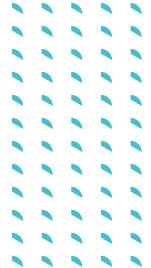 Build together.
Win together.
We don't write strategies or solutions for you. We co-create them with you. By collaborating with you throughout the design, development and execution process, we generate greater buy-in at every level of your organization. What's more, we don't step back until the results of our work are realized.
Connect With Us
Start your firm's journey of result-based outcomes and success with EZDynamic